We are committed to providing you with professional
solutions! Guided by the international and domestic markets, we will continue to develop and expand the scale of the company, improve the quality of products, and establish a complete quality assurance system and production management system. We insist that the quality standard of each product must be higher than the industry level to ensure that the product reaches a unified standard and quality.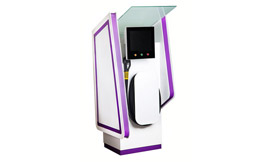 Upholstery Cleaning Machine
Model: 012
PRODUCT INFORMATION
To solve the clean cotton fabric sofa or that the party expected the walls, carpet staircase.car washing and difficult problems in all kinds of fibers, company professionally designs the dry foam sofa washing machine. It is the use of organisms, but low water content and rich foam cleaning can be completed at the same time for scrubbing and sucking up and so on.

Application:
dry foam sofa cleaning machine is 3-in-1(foam making,brushing,water suction),professional machine for cleaning upholstery and decorations,suitable for the services in hotels,restaurants, clubs,office buildings,entertainment venues,theatres,upholstery fabric factories and cleaning companies,etc.
<-------- Can Move Left or Right -------->
Cleaner Body

Brush Head

Voltage

220V/240V

Voltage

12VDC

Motor Power

700W

Power

75W

Solution Tank

8L

Diameter of Brushing Pad

φ125mm

Recovery Tank

5L

Weight

2.7kg

Hose

1.2M






Power Cord

4M






Weight

12.3kg





UPHOLSTERY CLEANING MACHINE RELATED PRODUCTS