We are committed to providing you with professional
solutions! Guided by the international and domestic markets, we will continue to develop and expand the scale of the company, improve the quality of products, and establish a complete quality assurance system and production management system. We insist that the quality standard of each product must be higher than the industry level to ensure that the product reaches a unified standard and quality.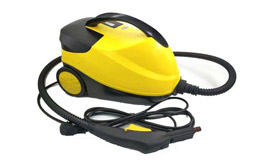 Home Cleaning Machine
Model: 014
PRODUCT INFORMATION
1. Fold-able hand push handle, easy to stock after folding.

2. No power sweeper, cleaning capacity is 25000 sq.ft/h, very suitable for fine dust or small debris cleaning.

3. Dust collecting box: 13 gallon Super size dust box to increase cleaning efficiency.

4. Side brush: Two side brushes design, improve work efficiency. Height adjustment.

5. No power hand push sweeper, double side brush, folding hand handle. Yards, side walks and car parks can be quickly cleaned with minimal effort.
Q:Does it can clean big piece of garbage ?
A:Sure, water bottles, cans, leaves , papers and other big piece of garbage all can clean.

Q:Does it can not clean fine dust?
A: PM750 also can clean fine dust, but in the middle of the brush will left some fine dust so...if you buy just used for clean fine dust we not suggest.

HOME CLEANING MACHINE RELATED PRODUCTS