We are committed to providing you with professional
solutions! Guided by the international and domestic markets, we will continue to develop and expand the scale of the company, improve the quality of products, and establish a complete quality assurance system and production management system. We insist that the quality standard of each product must be higher than the industry level to ensure that the product reaches a unified standard and quality.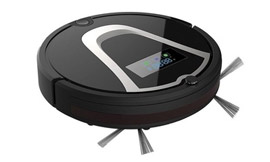 House Cleaning Machine
Model: 015
PRODUCT INFORMATION
Adopting double crank to adjust mould ,heavy locking mould, stable and fast ,Adopt infraredoven to heat the perform, the perform rotated and heated equally.
The air system has been divided into two parts: pneumatic action part and bottle blow part to meet the different requirements for the action and blow .It can provide sufficient and steady high pressure for blowing large irregular shaped bottles.


The machine is also equipped with muffler and oiling system to lubricate the mechanical partof the machine.
<-------- Can Move Left or Right -------->
Model
Motor power
Voltage
Air supply pressure
Air consumption
Dry ice size
With ice
Weight
(kw)
(VAC)
(Mpa)
(m³/min)
(mm)
(kg/min)
(kg)
YGQX-550
0.55
220
0.5-1.0
2-4
Φ1-Φ3
0-2.0
92
YGQX-750
0.75
220
0.5-1.0
3-6
Φ1-Φ4
0-2.0
95
HOUSE CLEANING MACHINE RELATED PRODUCTS